Hope for Korah
Breaking the cycle of extreme poverty and offering hope and a future to the most vulnerable children and families in Korah, Ethiopia. Hope for Korah provides holistic care to the entire family through education, physical, spiritual, psycho-social, and economic empowerment. We strive to keep families healthy and together, acting through the love and compassion of Christ so that each person can come to know their inherent worth, meet their full potential, live with dignity, and become self-reliant. Learn More.
Shop Our Christmas Gift Catalogue
Hope for Korah's unique catalogue holds numerous opportunities to bring meaningful change, hope and dignity to the people in Korah. Why not join us this Christmas by giving a gift that will have a lasting impact?
---
WE'VE HIT WATER!!
Bringing Water to Abune Basilios School
We have long anticipated and exciting updates on the high yield waterwell we are building in Korah! To follow the building progress and to view the latest news and videos click below.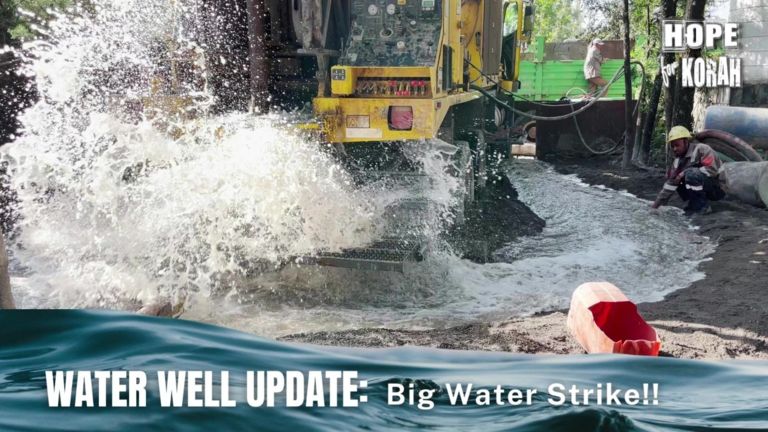 ---
An Evening for Korah
Thank you to everyone who joined us online or in-person! If you were unable to attend, you can still watch the livestream program, hearing stories of hope and transformation from those living in Korah.